News
PLYC holds 50th annual PLYC/Wallwork Regatta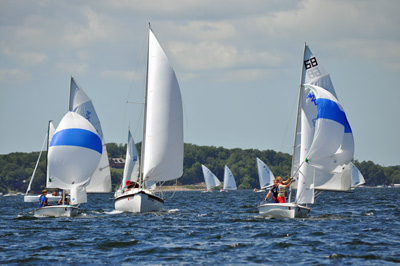 On July 26th and 27th, the 50th annual regatta was held on Pelican Lake. This was a major event and brought out a new recent high 34 sailboats from the area. Saturday's races brought winds out of the west at 15knots, building to 20 throughout the day. Sunday brought excessive winds and the races that day were canceled for safety reasons.
The Open division's 28 boats were divided into three fleets; 11 in the Low DPN, 12 in the High DPN, and 5 in the Center board fleet. The C fleet had 6 boats competing.
There was good competition in all the fleets, but the winners of each fleet were consistent in winning all three races. In the Low DPN Fleet, it was Tyler Dunphy of Gull Lake taking top honors. In the High DPN, Jeff and Anne Peltier finished first. In the Centerboard Fleet, it was Kent Deardorff and Dominic Todd that finished first. Tyler Dunphy also finished first overall among the 28 boats in the Open Division. In the C Fleet, Jason Ostbye finished first as well as winning the Brian Opskar Memorial trophy.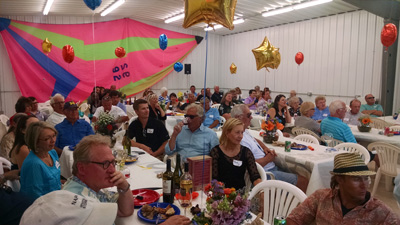 This being the 50th anniversary of both PLYC and the Regatta, the Saturday night banquet was held at the Doug Burgum Bungalow and catered by Big J's Smokehouse where a large crowd of 160 people enjoyed the festivities and were treated to a brief history of the Regatta as well as the Yacht Club and Sailing School. Memorabilia was on display from years past, including trophies, T-shirts, Slide shows, vintage regatta videos. Tables were all lined with old sails, and there were sailing school boats on display as well as an E Scow party center to mark the occasion.
For more information and results click here.
Also, see a video put together by Janet Bayliss on the process of getting ready for the parade!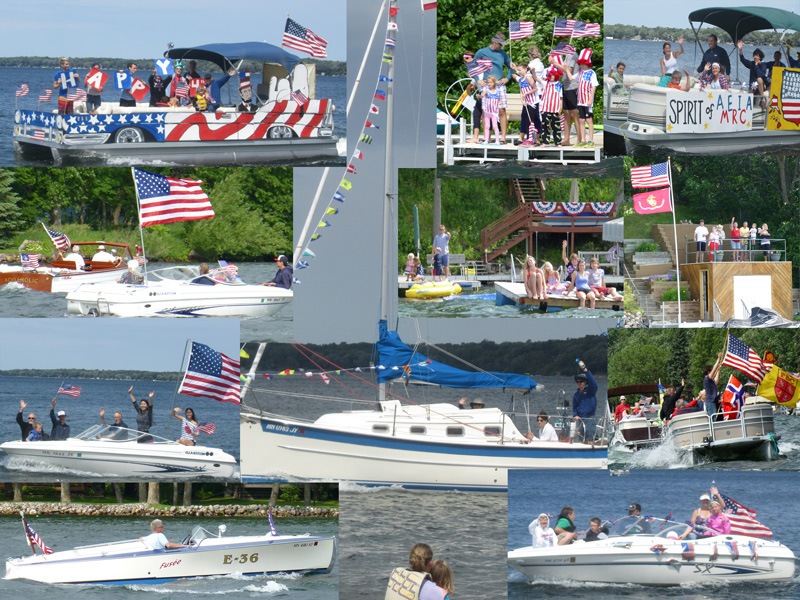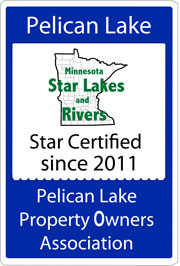 This is a huge deal as before Pelican Lake attained "Star Lake" status, there were only 11 lakes in all of MN that qualified and none in either Ottertail or Becker counties with that designation. The qualifying requirements are the promotion of stewardship of the lake through member participation in educational programs, water quality monitoring, shoreline restoration projects along with all the other programs we have going around the lake that promote the clean use of the lake. A big "thank you" to Moriya Rufer, who did the lion's share of a very detailed application, along with managing many of the programs that helped us qualify. Also, thanks to all the volunteers that help execute these same programs. Official recognition with signs to go around the lake is expected to occur at our Appreciation Dinner for PLPOA Lake Volunteers on August 26th. The Certification goes for 5 years and can be renewed at that time. This is just another reason that Pelican Lake is one of the premier lakes in the area.